Monitoring Service for the General Public
D-Shuttle

Joint development with the National
Institute of Advanced Industrial
Science and Technology (AIST)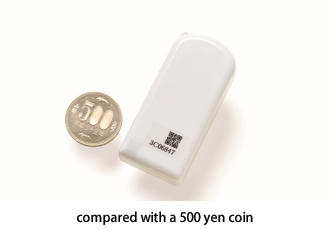 D-Shuttle Dosemeter
Light and compact dosemeter designed to
detect gamma rays.
You can self-check the dose anytime.
Low battery
FEATURES of  D-Shuttle
Low battery consumption
Up to one-year operation without battery exchange.
After one year of usage, we exchange the battery,inspect the system, and submit a measurement report (paid service).
Handy Indicator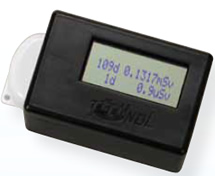 The indicator allows easy checking of the dose (Total dose and previous day's dose)
Effective Workstation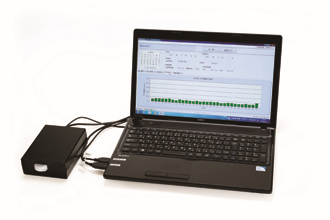 Hourly dose can be checked graphically on the PC display.
Specifications

Personal cumulative dosemeter (D-shuttle main unit)
Scope of radiation
Gamma ray
Calibration
Cs-137-ray
Detector
Semiconductor
Erroneous detection
prevention function
Equipped with erroneous detection prevention function using shock sensor
Measurement range
0.1 μSv to 99.9999 mSv (total cumulative dose)
Dose rate linearity
≦ ±10 % (2 μSv/h to 3 mSv/h)
Alarm
LED blinking in high dose environment
Recording
Dose record per hour
Power supply
Coin type lithium battery (CR2450)
Battery life
Approximately one year (viewing digital readout twice daily)
Measurement record display 
Option 1: Download the data to the dedicated PC to display the measurement record.
Option 2: Insert the dosemeter into the accessory indicator to display the record.
Size / weight
Approximately 68 mm x 32 mm x 14 mm / 23 grams
Factory setting
Dose set to "0" when shipping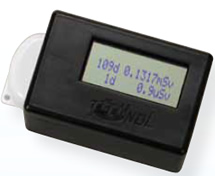 Indicator
Size / weight
Approximately 68 mm x 44 mm x 37 mm / 50 grams
Power supply
Button battery
Display values 
Total cumulative dose, number of days, and
cumulative dose readout of the previous day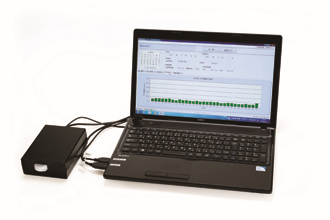 Dedicated workstation
Function 
Downloading the recorded data, resetting the dose record
Connection method with dosemeter 
Optical and wireless connections
Display values 

Total cumulative dose (number of days) and average dose rate
Dose trend graph over the last 24 hours
Dose trend graph over the last 7 days
Monthly cumulative dose, and the trend graph
Daily cumulative dose, and the trend graph for one month
Hourly dose and the trend graph
Note: Specifications are subject to change without notice for improvement.
Where to place a dedicated PC: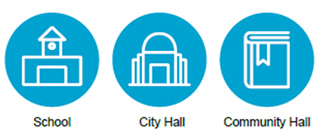 If a dedicated PC is placed in a public area, local users can access and print the data at their convenience.
Download

D-Shuttle