Small element in-vivo dosimetry system for radiotherapy
Dose Ace
Excellent small RPL glass element using a new manufacturing process has evolved a new sophisticated radiation dosimetry system.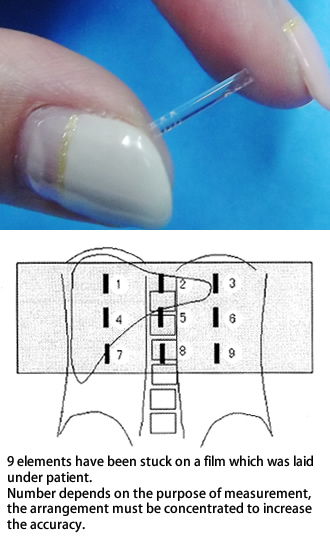 - Compact radiophotoluminescence (RPL) glass element replacing thermoluminescent dosemeter (TLD) material
- Radiation dosimetry revolution brought by the new material.
- New material meets all the requirements for dosemeter including high accuracy and low readout cost.
- New dosemeter is free from conventional problems with TLD such as complicated handling, damage and toxicity.
Advantages
RPL glass element supports an unlimited number of repeated readouts. The reading process is non-destructive contrary to the destructive readout process used in TLD.
Homogeneous composition of RPL glass element ensures stable dosimetry.
Measurement accuracy is ensured across a wide dose range.
Simulation and quality assurance of radiotherapy and diagnostic procedure are easier due to non-destructive automatic readout procedure and results available immediately after testing.
Speedy readout process: Up to 20 measurements can be continuously read out in a fully automated process with results immediately available via connected PC for further analysis.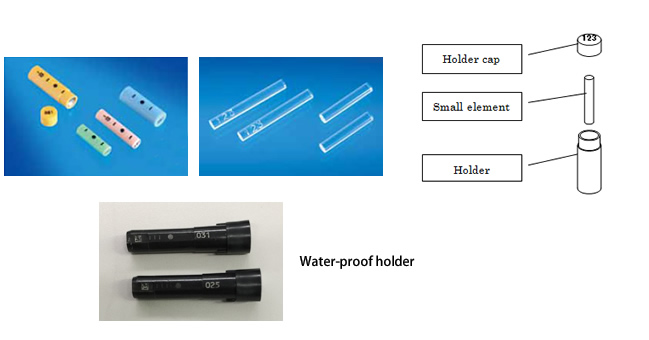 Applications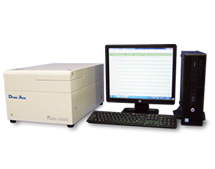 RPL glass dosemeters are stable, accurate, and reliable - suitable for a wide range of applications.
Verification of delivered dose in radiotherapy and diagnostic imaging using phantom simulation
Studies using small animal irradiation experiments
Quality assurance of photon (gamma ray and X-ray) irradiation
Compact glass allows accurate localized measurement of dose distribution
Specifications
Item
Specifications
Dosemeter element
Model & glass element dimensions
GD-301
φ1.5×8.5 mm
GD-302M
φ1.5×12 mm (with ID)
GD-351
φ1.5×8.5 mm (with filter)
GD-352M
φ1.5×12 mm (with ID and filter)
Weight
Several tens of mg
Measuring range
Photon (gamma ray & X-ray)
10 μGy (Sv) to 10 Gy (Sv)
[to 500 Gy (Sv) by option]
Reader
(FGD-1000)
Display value unit
Gy (Sv)
Display value range
1μGy (Sv) to 10 Gy (Sv)
[to 500 Gy (Sv) by option]
Reproducibility
Coefficient of variation
5 % or less (at 100 μGy)
2 % or less (at 1 mGy)
Continuous reading
20 glass elements
Read-out time
6 seconds or less / element
Calibration technique
Dose calibration is automatically performed with the standard irradiation glass
element and the sensitivity calibration with the internal calibration glass element.
Power supply
100, 115, 220 & 240 AC (50/60Hz)
Power consumption
Max. 200 W
Note: Specifications are subject to change without notice for improvement.
Download

Dose Ace