Solid-state Track Detector
TechnoTrak2
The TechnoTrak series are made from poly allyl diglycol carbonate (PADC).
Our dosimetry service by using TechnoTrak1 (TT1) with pre-soaking*1)
technique complies with ISO21909-1 requirements.
TechnoTrak2 (TT2) provides the same performance with TT1,
but without the need of pre-soaking.
Furthermore, TT2's performance is the best without pre-soaking process.*2)
*1)

Ohguchi, H., Oda, K., Yamauchi, T., Nakamura, T. and Maki, D. New pre-soaking technique for PADC and application to wide-range personal neutron dosimeter. Radiat. Meas. 43, S500–S503 (2008).

*2)

Assenmacher, F., Boschung, M., Hohmann, E. and Mayer, S. Comparison of different PADC materials and etching conditions for fast neutron dosimetry. Radiat. Prot. Dosim. 170(1–4), 162–167 (2016).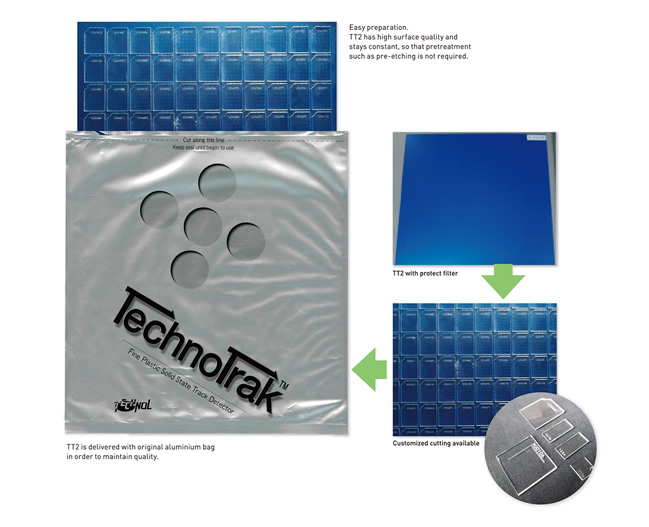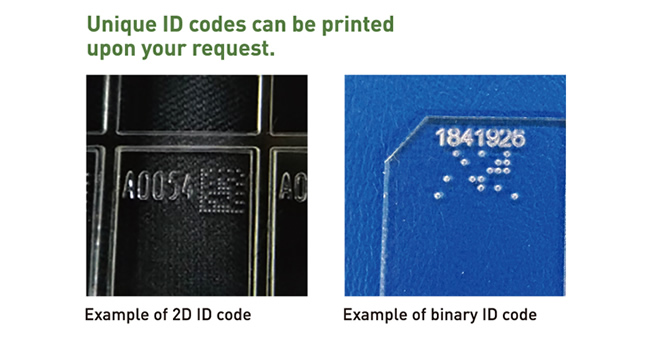 In our radiation monitoring center
Our dosemeter "Glass Badge" is composed with polyethylene radiator and boron nitride converter.
Our dosimetry service with unique processing and measurement methods meets with ISO21909-1 requirements.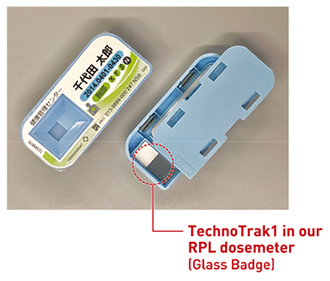 The performance of TechnoTrak2, Solid-State Nuclear Trak Detector
TT2 is developed to be used as a Solid-State Track Detector. This device detects an accumulated neutron dose. The TT2 provides highly sensitive detections of neutron with low back ground noise.

Specifications
TechnoTrak2
Sheet size
280x280mm / sheet
Thickness
0.8mm, 1.25mm
Detector size
Customize cutting available
ID engraving
digital numbers and various type of ID code is available
Downloads

TechnoTrak2